It's October, and you know what that means… 
BOOKTOBERFEST IS HERE!
Due to COVID19, there won't be any in-person events, but that won't stop us from celebrating Booktoberfest!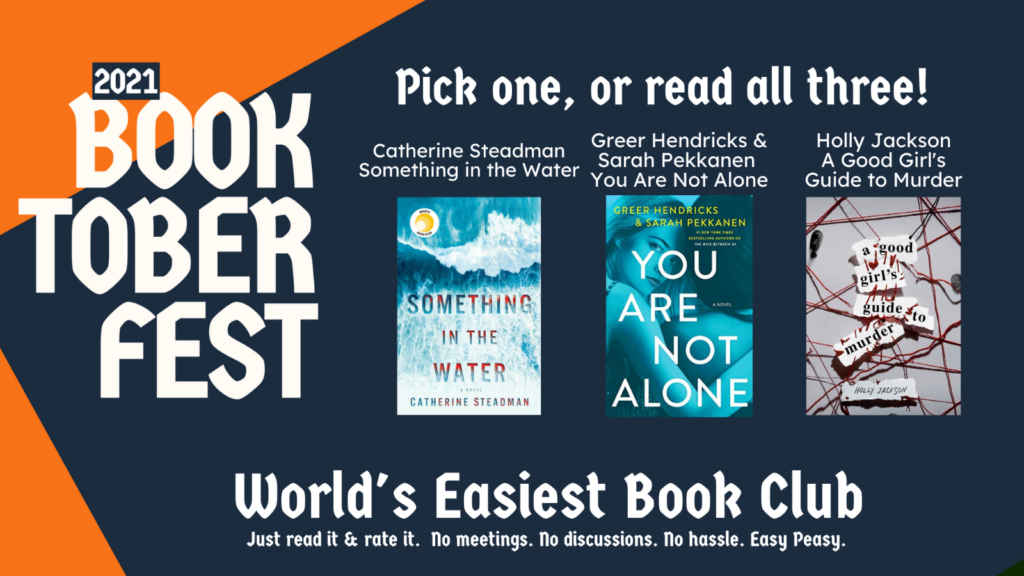 Have you always wanted to join a book club, but you just don't have the time?
You're in luck with the Winsted Library's Annual
Booktoberfest World's Easiest Bookclub!
Choose between Something in the Water by Catherine Steadman, You Are Not Alone by Greer Hendricks and Sarah Pekkanen, or A Good Girl's Guide to Murder by Holly Jackson. Read as many as you want, then come into the library to put a sticker by y

our rating. It's just that easy.



 No meetings, no discussion, no hassle. 
Come grab free books, movies, and audiobooks from our Free Stuff carts on Fridays* during the month of October–
it's a great way to add to your home library!
(*The book carts will not be out on Friday, October 29th during the Winsted Business Trick or Treat)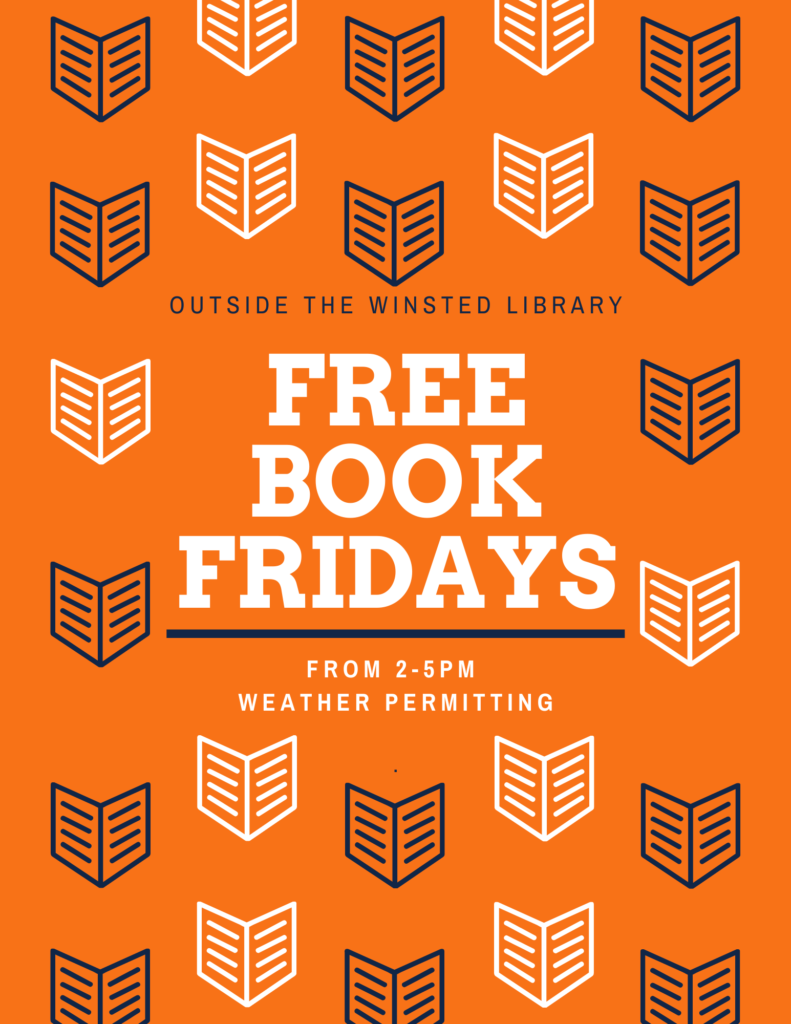 Every House Has a Story. 
And a Ghostly Resident. 
Come take a virtual tour of the Halloween capitol of the world

and discover the history and mysteries hidden around Anoka from the comfort of your own home!
Presented by the Anoka County Historical Society, your tour is brought to you by the Hutchinson and Winsted Libraries from Monday, October 25th through Sunday, October 31st, 2021. Contact Katy at the Hutchinson Library at katy.hiltner@pioneerland.lib.mn.us to receive your digital link to join the haunt!

We'll round off the month by participating in the
Winsted Chamber of Commerce's Business Trick or Treat on Friday, October 29th from 4-6pm.