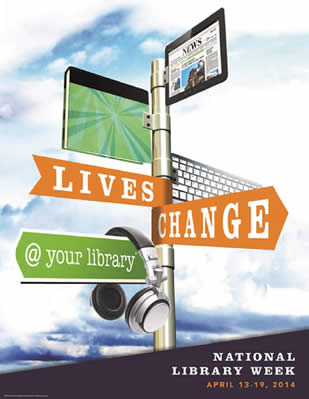 Here at the Winsted Public Library, we think libraries are pretty much the best thing ever, but we might be a little biased. But seriously, where else can you get so many books, movies, magazines, music, and use a computer all for the cost of FREE*?
The Winsted Library is open 21 hours per week, but even if we're not open, you can still get books, audios, and even magazines through our online catalog.
Come stop in sometime this week, and tell us why you love libraries!
(*Free with a library card, but even those are free to get!)
---
---