It's October, and it's time for our first annual BOOKTOBERFEST!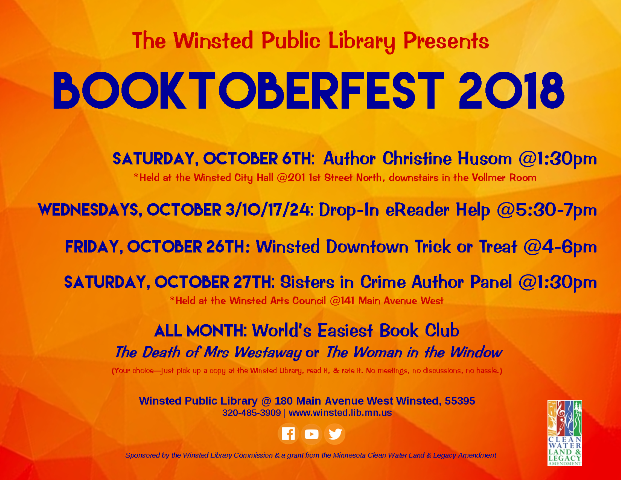 We're starting off the celebration  with local author, Christine Husom, who is coming to talk with us on Saturday, October 6th in the Vollmer Room at 1:30pm about her writing life, and her two great book series.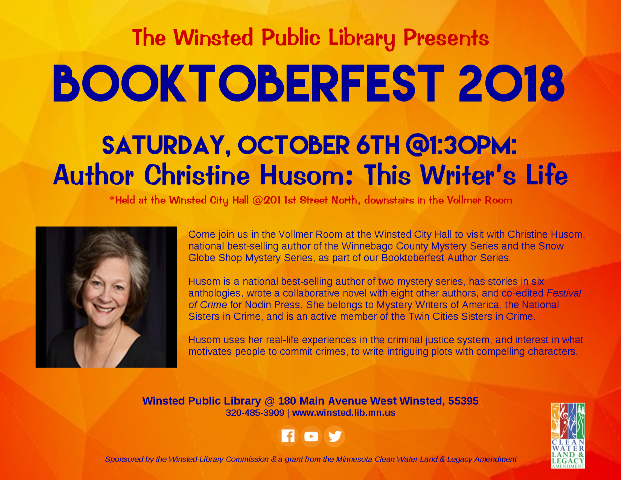 Then, you can come join in the World's Easiest Book Club at the Winsted Library. Choose between 'The Death of Mrs Westaway' by Ruth Ware, or 'The Woman in the Window' by AJ Finn. Read one or both, then come into the library to put a sticker by your rating. No meetings, no discussion, no hassle.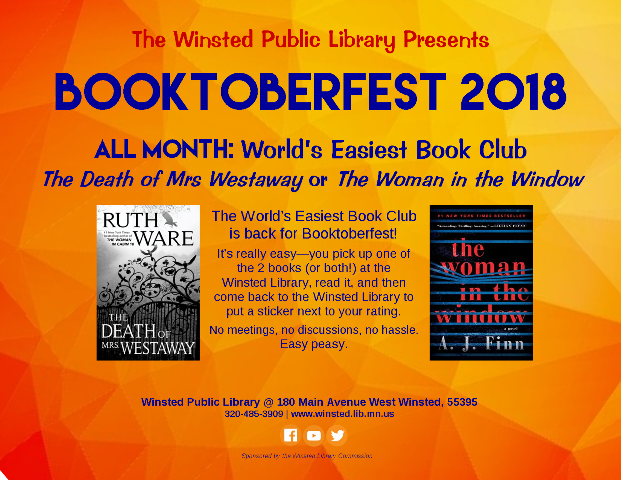 We'll round off the month with a Twin Cities Sisters in Crime author panel coming to the Winsted Arts Center to talk about how the writing process–from coming up with that first idea to setting a writing schedule to get it done, in their "It's a Mystery to Me" presentation.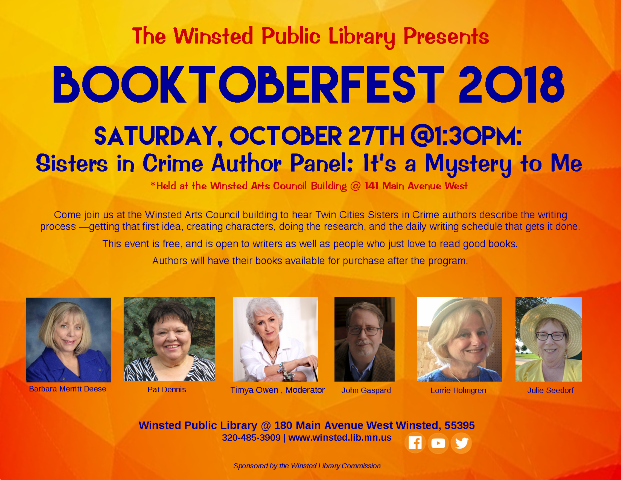 No registration is needed for any of these events, and best of all? They're FREE!
Happy Booktoberfest 2018!
---
---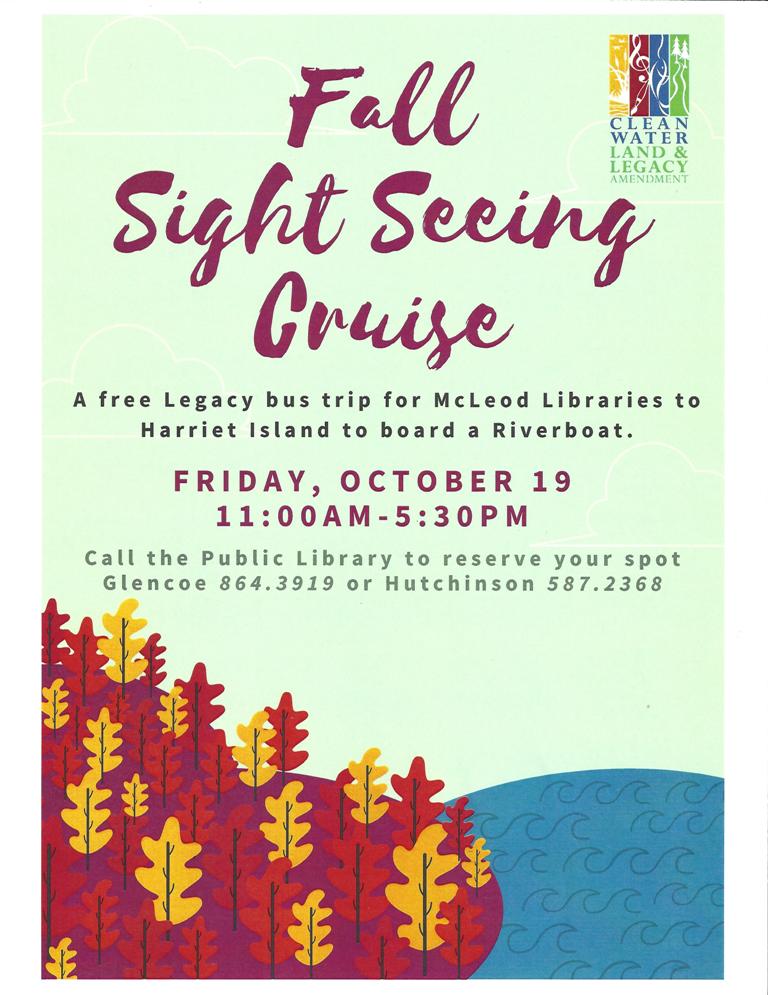 Happy Fall!
The air is getting crisper, and the leaves are starting to turn fabulous colors. What better way to enjoy Mother Nature's show than to go on a riverboat cruise to Harriet Island?
There are SEVEN seats that are for Winsted Library Patrons, so if you want to go, call the Hutchinson Library at 320-587-2368 to reserve your place today!
---
---