It's toooooo cold outside for us, but that also means that it's time for the Winsted Library's Annual Winter Reading Program!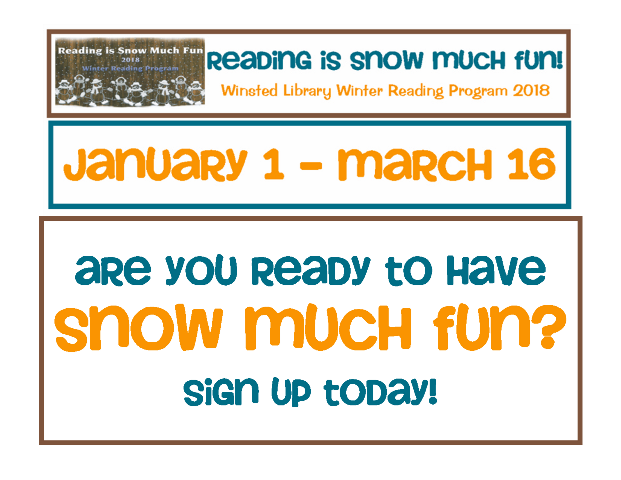 Participating is easy–just sign up at the Winsted Library, and get your reading log to keep track of what you read from January 1st-March 16th. There are monthly challenges for you to try, or you can read what you want, in any format. Just remember, the more you read, the more points you'll earn; the more points you earn, the more prize drawings you'll be able to enter!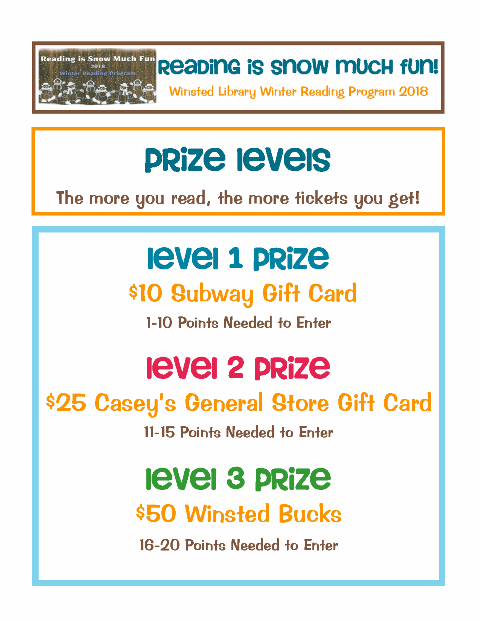 *Open to ages 16+.
*Turn in your reading log by 5pm on Friday, March 16th to be eligible for the prize drawings.
*The 2018 Winsted Winter Reading Program is sponsored by the Pioneerland Library System & the Winsted Library Commission.
---
---