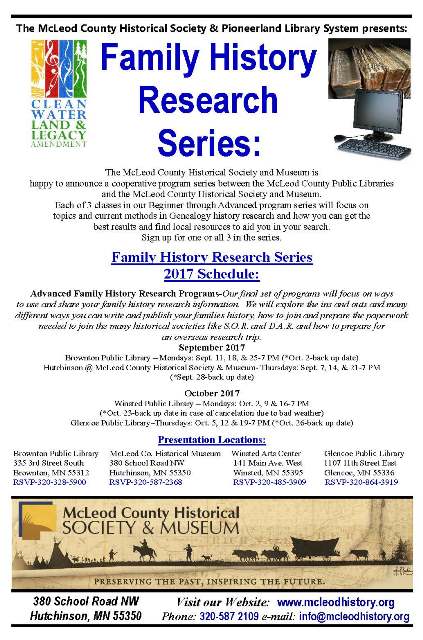 Beginning in October, the McLeod County Historical Society and Museum is happy to announce a cooperative program series between the McLeod County Public Libraries and the McLeod County Historical Society and Museum. Each of 3 classes in this series will focus on topics and current methods in genealogy history research and how you can get the best results and find local resources to aid you in your search. The Museum has brought together a team of local genealogists who have spent decades doing their own family history research.
Winsted classes are on Mondays  October (2, 9, & 16) at 7pm

at the Winsted Arts Council Building

141 Main Avenue West Winsted, MN 55395

 (*Oct. 23-back up date in case of cancellation due to bad weather) 
To register, call the Winsted Library at 320-485-3909, or the Hutchinson Library at 320-587-2368
***
For more information, please visit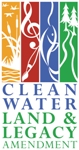 This project is funded in part or in whole with money from
Minnesota's Arts and Cultural Heritage fund.
---
---